BREAKING NEWS!
Congratulations to the new Catholic Cardinal, Chaldean Patriarch Louis Raphaël I Sako, Chaldean Catholic Patriarch of Babylon and the Head of the Chaldean Catholic Church.
Via CRUX News  CruxNow.com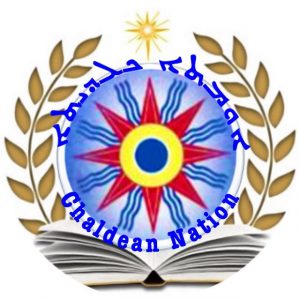 Vatican City – Pope Francis announced Sunday that he will create 14 new cardinals in June coming from all over the world, including Iraq, Portugal, Italy, Poland, Peru, Japan, Madagascar, and several Vatican officials.
Eleven of those new cardinals are under 80, meaning they're eligible to participate in an eventual conclave to choose Francis's successor. The consistory, meaning the ceremony for the creation of new cardinals, will take place in Rome on June 29, the feast of Saints Peter and Paul.
According to Francis, the places of origin of the new cardinals shows the "universality of the Church, that continues to preach the merciful love of God throughout the earth."
The 11 new cardinals under the age of 80, and who will be active participants in a future conclave, are:
Chaldean Patriarch Louis Raphaël I Sako, #Chaldean Catholic Patriarch of Babylon and the Head of the Chaldean Catholic Church.

Archbishop Luis Francisco Ladaria Ferrer, Spaniard, Prefect of the Congregation for the Doctrine of the Faith.
Archbishop Angelo De Donatis, Italian, Vicar General of Rome.
Archbishop Giovanni Angelo Becciu, Italian, Substitute of the Vatican's Secretariat of State.
Archbishop Konrad Krajewski, Polish, Almoner of the Office of Papal Charities.
Archbishop Joseph Coutts, of Karachi, Pakistan.
Bishop António Augusto dos Santos Marto, Bishop of Leiria-Fátima, Portugal.
Archbishop Pedro Ricardo Barreto Jimeno, Archbishop of Huancayo, Peru.
Archbishop Désiré Tsarahazana, Archbishop of Toamasina, Madagascar.
Archbishop Giuseppe Petrocchi, Archbishop of L'Aquila, Italy.
Bishop Thomas Aquinas Lephonse, Bishop of Coimbatore, India.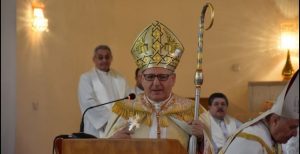 Francis also created three new cardinals who are above the age of 80, deciding to honor them for their service to the Church. These men are: Archbishop Sergio Obeso Rivera, the Archbishop Emeritus of Xalapa, Mexico; Bishop Toribio Ticona Porco, the emeritus of Corocoro, Bolivia; and Father Aquilino Bocos Merino, a Spanish Claretian.
As of June 29, when the new cardinals are inducted, the total of votinge-age cardinals will be 212, well above the traditional ceiling of 200 established under Blessed Pope Paul VI. This will be Francis's fifth consistory after previous events in 2014, 2015, 2016, and 2017, suggesting Pope Francis is inclined to create new cardinals at a pace of roughly once every year.
Congratulations to the native #Chaldean people of #Mesopotamia